Emerald Ash Borer Map
This image is a map of the emerald ash borer regulated areas in Canada.
The regulated areas in Ontario are:
Within the boundaries of the City of Sault Ste. Marie, in Northwestern Ontario
Within the boundaries of the Manitoulin District in Northern Ontario
The area consisting of the Cities of Hamilton and Toronto, the Regional Municipalities of Chatham-Kent, Durham, York, Peel, Halton, Niagara and Waterloo and the Counties of Brant (including the City of Brantford), Elgin, Essex, Haldimand, Huron, Lambton, Middlesex, Norfolk, Oxford, Perth and Wellington, in Southern Ontario
The city of Ottawa and the United Counties of Leeds and Grenville and Prescott and Russell in Eastern Ontario
The map also indicates the presence of EAB outside of restricted areas in the counties of Frontenac and Bruce in the province of Ontario.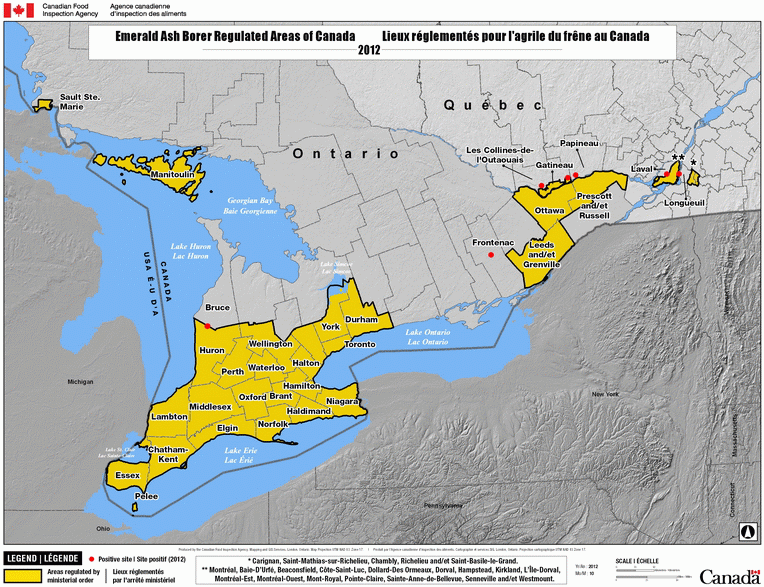 The areas listed below are in our servicing regions